Phatzyoul
Guild Master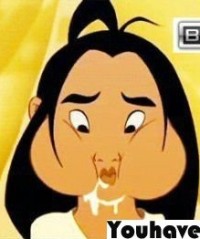 Hors ligne



Inscrit le: 17 Avr 2011
Messages: 577


Localisation: Les Andelys



Posté le: Mer 14 Nov 2012 - 12:52

 

   Sujet du message: Strat Troisième Boss Terasse

---

Overview of the Fight↑top
The encounter against Lei Shi is a single-phase fight. The boss is stationary and cannot be moved from her location by the tank. The fight requires two tanks, who must alternate tanking the boss. As the fight goes on, Lei Shi's casting speed progressively increases, resulting in more and more tank damage.
When Lei Shi reaches 80%, 60%, 40%, and 20% health, she summons several adds, and goes immune until at least one add has been killed.
Additionally, she sometimes disappears and must be damaged through AoE attacks in order to return.
Finally, a few times during the fight, Lei Shi will channel a sort of wind that pushes all players away from her and damages them. Players will have to move against the current and damage Lei Shi in order for the effect to break.
4. Abilities↑top
Lei Shi does not perform melee attacks. Instead, she constantly spams  Spray at her current target. This deals a large amount of Frost damage to that player and all players within 2.5 yards, and adds a stacking debuff to all affected players, which increases Frost damage taken by 16% per stack, for 10 seconds.
 Afraid is a buff that Lei Shi gains a stack of each time she loses 10% of her maximum health. For each stack, Lei Shi's casting speed is increased by 8% for the remainder of the encounter. This results in much faster (and thus more frequent) casts of Spray.
When Lei Shi reaches 80%, 60, 40%, and 20% health, she shields herself (becoming immune to all damage), and spawns several adds called Animated Protectors. These adds have normal threat tables, and have no abilities. Their melee attacks are extremely damaging. Lei Shi will remain shielded until one of the Animated Protectors is killed, at which point her shield will vanish, and all remaining Animated Protectors will despawn.
Finally, Lei Shi has two more abilities that she casts, although the timing of them was rather erratic on the Beta.


 Hide is an ability that Lei Shi sometimes casts. She goes invisible, and cannot be targeted. Lei Shi will continue to cast Spray at your raid while in this state. The only way to force Lei Shi to become visible again is to deal a certain amount of damage to her. The only way to damage her is to blindly spam AoE abilities.
 Get Away! is an ability that Lei Shi sometimes casts. She teleports to the center of the platform, and begins channeling a spell for 30 seconds. This spell pushes all players away from Lei Shi, dealing a large amount of Shadow damage to them every second. Players who run towards Lei Shi (so, against the current) only take half the damage. Lei Shi can be forced to stop this channel prematurely by dealing 4% of her maximum health in damage to her.

5. Strategy↑top
The strategy for defeating Lei Shi can be summarised as follows.
5.1. Positioning
Your raid should form a triangle, where one corner is your main tank, one is your off-tank, and the other is the rest of your raid, with Lei Shi located in the center. This will allow the two tanks to taunt Lei Shi off of each other without risking having both of them affected by the same  Spray. The raid can stack safely together, since there are no abilities (other than Spray) that deal damage in an area.
As we stated earlier, Lei Shi cannot be moved and remains stationary at the center of the platform. However, when she is brought out of  Hide, she will be in a random location on the platform, so your raid will need to adjust position accordingly. Lei Shi resets her position at the center of the platform each time she casts  Get Away!.
5.2. Dealing with Protect
One of the more delicate parts of the encounter is when Lei Shi casts  Protect. Even while Lei Shi is shielded, she will continue to spam  Spray at her main target. Additionally, the Animated Protectorsdeal very high melee damage.
You will want to have a tank switch right before the protectors reach the raid (you have a few seconds of warning thanks to their spawning animation), in order to allow as much time as possible to kill the Animated Protectors. This is because, once your off-tank picks them up, it will be very difficult to perform a tank-switch between your tanks, and the damage of tanking both Lei Shi and the adds at the same time is too great for a single tank.
Therefore, your aim is to have the Protectors killed before a new tank switch is required.
We remind you that only one Protector needs to be killed for Lei Shi's immunity to break, and that when one Protector dies, the others immediately despawn. Therefore, there is absolutely no benefit in AoEing the Protectors (they do not share health pools), and you should focus on killing one of them.
5.3. Dealing with Get Away
 Get Away! is another difficult mechanic to deal with. The damage that the wind current deals to your raid is very high if you are standing still. Therefore, all raid members must be moving forward, towards Lei Shi. However, while moving forward, you cannot cast any abilities with a cast time (unless you are using class-specific abilities that allow you to do so, such as  Spiritwalker's Grace for Shamans, or  Kil'jaeden's Cunning for Warlocks), which greatly reduces your raid's DPS and healing.
Your raid should use cooldowns at this time, both defensive ( Devotion Aura and  Rallying Cry are excellent) and offensive, in order to survive more easily.
Your goal is to damage Lei Shi for 4% of her maximum health as quickly as possible, in order to break the effect. We suspect that DoT classes and classes that can do a lot of damage while moving (such as Hunters) will be at an advantage here, but it remains to be seen how much damage  Get Away! will do, and how much health Lei Shi has.
5.4. Soft Enrage and Other Concerns
For the rest of the fight, your raid will simply be focused on burning Lei Shi down as quickly as possible. We are not currently aware of any hard enrage timer (although we do not doubt that there is one), but given that three of Lei Shi's abilities are centered around preventing you from damaging her, we anticipate that the DPS requirement will be quite high.
Additionally, Lei Shi's  Afraid acts as a soft enrage timer. This is not a traditional soft enrage, in the sense that the damage will not continue to grow indefinitely (at most, Lei Shi will have 72% increased casting speed). Even so, the damage that Lei Shi will be dealing to the tanks when she is below 20% health is quite intense, and your raid will probably not be able to keep up for very long.
6. When to Use Heroism/Bloodlust/Time Warp↑top
We recommend using  Heroism/ Bloodlust/ Time Warp towards the end of the fight, particularly when Lei Shi is below 20% health. This is the part of the fight when Lei Shi deals the most damage, so you will want to kill her as quickly as possible.
Ideally, you should use Heroism/Bloodlust/Time Warp immediately after dealing with a  Get Away!,  Hide, or  Protect phase, in order to minimise the downtime you have while the cooldown is active.
7. Learning the Fight↑top
The Lei Shi fight is not a complicated one, and the boss has a strikingly low number of abilities that your raid must deal with.
The first thing to master is the tank switch that must be performed regularly. This is a little more difficult than usual tank switches due to the fact that the debuff applied to the main tank by  Spray can splash to the off-tank if they are too near, and also due to the high frequency of Spray casts. Therefore, properly executing the triangle formation we described in the guide is important.
The next big test for your raid will be the ability to survive the damage of  Get Away!, and to deal the required amount of damage to Lei Shi to break the effect. This will most likely take some practice at first, and you should not hesitate to use any available cooldowns to get through this phase (you can even save your cooldowns specifically for it).
Finally, the  Protect "phases" should be handled with care, as the melee damage from the Animated Protectors is high and can surprise your raid.
Overall, however, there is very little synergy between Lei Shi's abilities, so the tasks that your raid needs to get familiar with can be considered and learned independently of each other.
________________________
"Une biffle c'est euh giffler une personne avec sa bite!!! C'est pas très convivial comme accueil"

Moi je trouve que si!